Mobile Application Development
Why Android Development?
Android application developers are in short supply and the demand for mobile continues to grow with the need to create applications to interface with IoT devices and enterprise back-end cloud services.
Demand for Android Apps Continues to Grow
As the number of mobile devices running Android continues to surge the demand and need for Android developers will continue to grow. More people have access to a smartphone than ever before covering high to low-income earners and even the unemployed. This along with the geographic spread of Android users makes targeting the customer or region that meets your products creates a massive market for your application.
Any major service without a companion Android app is dead. Instagram, Uber, WhatsApp, LinkedIn, Twitter are just some of the examples of the apps millions of people use every day.
Android Developer Training
Jumping Bean has been running Android training for 10 years. Our Android training courses cover:
Our clients include enterprises and small businesses as well as individuals wishing to enhance existing skills or pivot existing skills to remain relevant in the ever-changing world of technology.
Hands-On, Instructor Lead Training
Our instructors have years of experience developing mobile applications and Android apps in particular. Our hands-on classes equip students with real-world skills that enable them to immediately start developing applications
We deliver training on-premise or off-site depending on our client's requirements. If you have custom Android training needs speak to us as we are happy to customise or develop new courses for your needs.
Cloud Services Training
Android Fundamentals Course Outline
Android Fundamentals Training
Unit 1: Get started
Lesson 1: Build your first app

Android Studio and Hello World

Part A: Your first interactive UI
Part B: The layout editor

Text and scrolling views
Learn to help yourself

Lesson 2: Activities and intents

Activities and intents
Activity lifecycle and state
Implicit intents

Lesson 3: Testing, debugging, and using support libraries

The debugger
Unit tests
Support libraries
Unit 2: User experience
Lesson 4: User interaction

Clickable images
Input controls
Menus and pickers
User navigation
RecyclerView

Lesson 5: Delightful user experience

Drawables, styles, and themes
Cards and colors
Adaptive layouts

Lesson 6:Testing your UI
Unit 3: Working in the background
Lesson 7: Background tasks

AsyncTask
AsyncTask and AsyncTaskLoader
Broadcast receivers

Lesson 8: Alarms and schedulers

Notifications
The alarm manager
JobScheduler
Unit 4: Saving user data
Lesson 9: Preferences and settings

Shared preferences
App settings

Lesson 10: Storing data with Room

Part A: Room, LiveData, and ViewModel
Part B: Deleting data from a Room database
Android Advanced Training Course Outline
Android Advanced Training
Unit 1: Expand the user experience
Lesson 1: Fragments

Fragments
Fragment communication

Lesson 2: App widgets
Lesson 3: Sensors

Getting sensor data
Sensor-based orientation
Unit 2: Make your apps fast and small
Lesson 4: Performance

Part A: Profile GPU Rendering tool
Part B: Debug GPU Overdraw and Layout Inspector tools
Memory Profiler tool
Unit 3: Make your apps accessible
Lesson 5: Localization

Add language support
Use locale to format data

Lesson 6: Accessibility

Explore accessibility in Android
Create accessible apps
Unit 4: Add geo features to your apps
Lesson 7: Location
Lesson 8: Places
Lesson 9: Mapping
Unit 5: Advanced graphics and views
Lesson 10: Custom views

Part A: Customize View subclasses

Part B: Custom view from scratch

Lesson 11: Canvas

Part A: Create Canvas objects
Part B: Draw on Canvas objects
Part C: Apply clipping to Canvas objects
SurfaceView objects

Lesson 12: Animations
Lesson 13: Playing video
Play video in a VideoView
About Us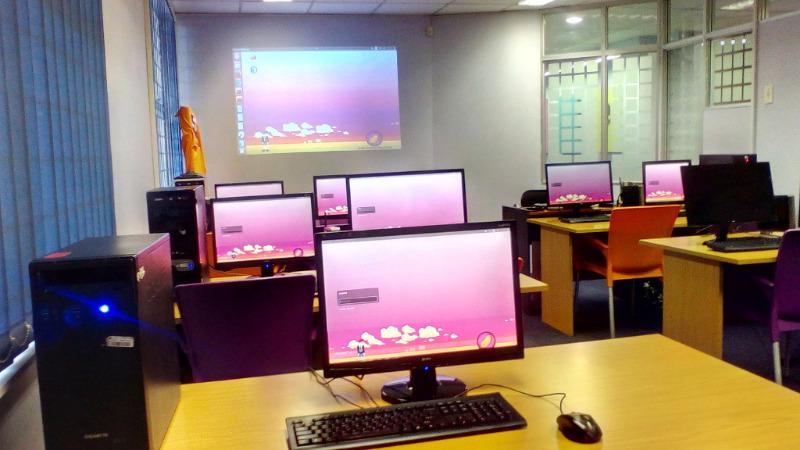 Jumping Bean is a open source integration & training company that's been delivering solutions to customers for over 20 years.
Our services include:
SLA support
Adhoc support
Hardening
Solutions architecture
SLA based support
Implementation support
Solutions Architecture
Performance tuning
Advisory services
Implemenation support
Consulting
SLA support
Training
Google & AWS Big Data support
Data flow architecture
Implementation support
Training
Advisory Services
SOC service
Security Audits & Reviews
Training
Mobile Apps
Enterprise Apps
Migration
Cloud provider support
Work flow architecture
Automation
Big Data
Containerisation
Long Term Partnerships
We build long relationships with our customers that helps improve & understanding their needs. We offer customised solutions & training to meet business requirements.
Our clients include large & small businesses in South Africa & across the globe. We offer both remote and on-site support.
Passion for Technology
We are passionate about open source & pride ourselves with living on the bleeding edge of technology innovation. Our customers lean on our practical experience with emerging technologies to ensure they get the benefits of early adopters & avoid the pitfalls.
Our Clients
| | | |
| --- | --- | --- |
| | | |
| | | |
| | | ​​​​​​​ |
| | | |
| | | |
| | ​​​​ | ​​​​​​​​​​​​​ |
Jumping Bean Contact Form!